In this talk
Accelerated by climate change, algal blooms are an increasing environmental challenge. In this talk, we will discuss the problems caused by algae growth. What are the effects on wildlife, human health, aquatic ecosystems and industries? You will get the answers in a 30-minute live (and on demand) expert talk hosted by EJ Neafsey and Greg Eiffert.
On the agenda
What causes algae blooms?
Effects of harmful blooms
Control and treatment options
Why are blooms increasing?
Are blooms here to stay?
Speakers
EJ Neafsey
Chief water scientist
EJ has extensive experience in utilizing prediction models for water treatment. As a data scientist, he's involved in data analysis for improving water quality.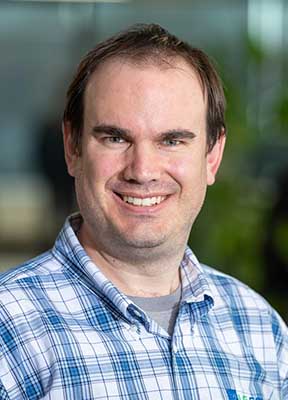 Greg Eiffert
Water industry expert
Greg works with clients across the United States to solve algae problems and improve water quality in the drinking water, irrigation, mining, and power generation industries.