In this webinar
Algae control can be a costly operation. It decreases process efficiency, increases downtime, can cause discharge noncompliance, increases operating expenses (OPEX), and often involves the purchase of costly chemicals.
In this webinar we'll discuss six algae control business cases of customers that lowered their OPEX and realized an average ROI of 8 months.
How can I lower my OPEX, and by how much?
ROI of LG Sonic ultrasound explained
Six business cases, including American Water, NIPSCO & Johnstown
Operational benefits of real-time water quality data
Ultrasonic algae control purchase options
A recording will be available for anyone that signs up.
Kole Peterson
Process Engineer
LG Sonic US
Kole has 17+ years of engineering experience in water treatment and industrial applications. He is based in Denver, Colorado area.
EJ Neafsey, PhD
Chief Water Scientist
LG Sonic US
EJ has extensive experience in utilizing prediction models for water treatment. As a data scientist, he's involved in data analysis for improving water quality.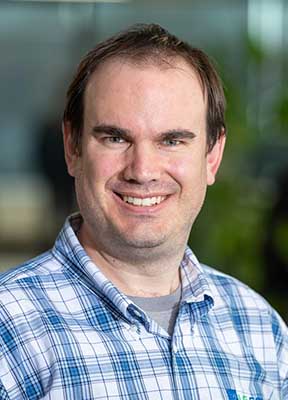 There's more:
A recording will be available for anyone that signs up
Earn Continuing Education Unit (CEU) credits (US only)
Get your questions answered by one of our experts