What's it about?
Ensuring water quality in municipal reservoirs is vital as they serve as the region's main water supply. Algae blooms pose a threat to water quality by producing odor and taste issues, that often demand the use of expensive chemical treatments. This webinar will cover how ultrasound works as an effective and cost-efficient algae control solution.
How algae harms municipal reservoirs
How ultrasound works in municipal reservoirs
How ultrasound benefits operational process (GAC and backwash frequency)
Proven water quality  monitoring & alerts to fight algal blooms
How the City of Archie solves algae problems
Case studies: Town of Superior and City of Johnstown
EJ Neafsey, PhD
Chief Water Scientist
LG Sonic US
EJ has extensive experience in utilizing prediction models for water treatment. As a data scientist, he's involved in data analysis for improving water quality.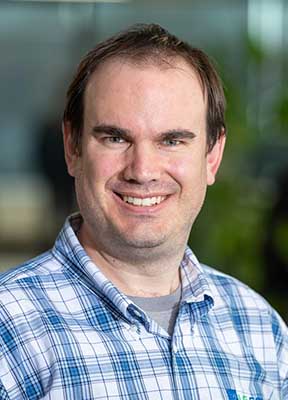 Kole Peterson
Process Engineer
LG Sonic US
Kole has 17+ years of engineering experience in water treatment and industrial applications. He is based in Denver, Colorado area.
There's more:
A recording will be available for anyone that signs up
Earn Continuing Education Unit (CEU) credits
Case studies the City of Archie, Town of Superior and City of Johnstown
Q&A session for your questions about algae, effluent and water quality