Upcoming webinar
Phosphorus play a crucial role in water quality, and their accurate monitoring is essential for maintaining healthy ecosystems, preventing harmful algal blooms, and preserving water resources.
With growing concerns about environmental pollution and tightening regulations, the need for reliable phosphorus monitoring has never been more critical.
Our webinar will provide you with valuable insights into the latest advancements in surface water monitoring technology to revolutionize your water management strategies.
What you'll learn
Why measuring phosphate in surface water matters
Significance and challenges of measuring phosphate
Comparison between the yellow and blue method
Real-time monitoring to enhance water treatment
Advantages of measuring phosphate at different depths
Introduction to LG Sonic Phosphate Monitoring
This webinar is perfect for water quality specialists, environmental scientists, consultants, water treatment operators, water resource managers, and researchers.
Register for our free webinar today and watch live or on-demand.
Speakers
EJ Neafsey, PhD
Chief water scientist
EJ has extensive experience in utilizing prediction models for water treatment. As a data scientist, he's involved in data analysis for improving water quality.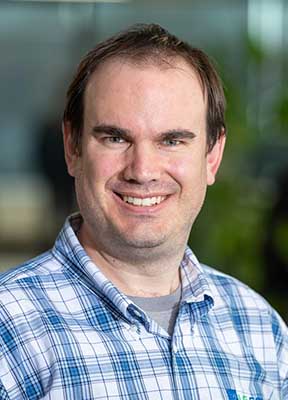 Greg Eiffert
Water industry expert
Greg works with clients across the United States to solve water quality problems in the drinking water, irrigation, mining, and power generation industries.