How it works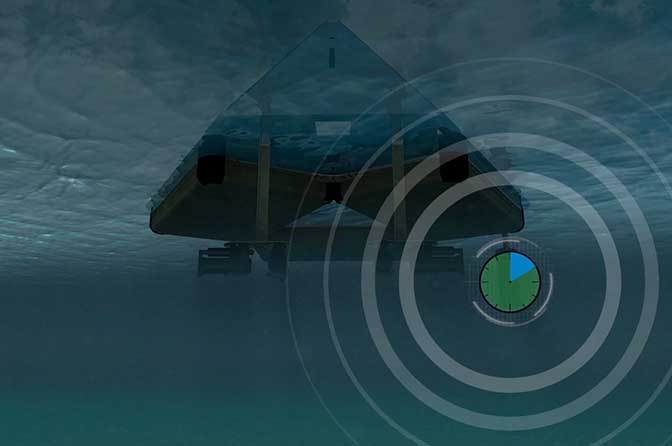 1. Monitor water quality
The Monitoring Buoy offers a complete overview of the water quality by collecting the following parameters every 10 minutes:
• Chlorophyll α (green algae)
• Phycocyanin (blue-green algae)
• pH
• Turbidity
• Dissolved oxygen
• Temperature
*Additional sensors can be purchased separately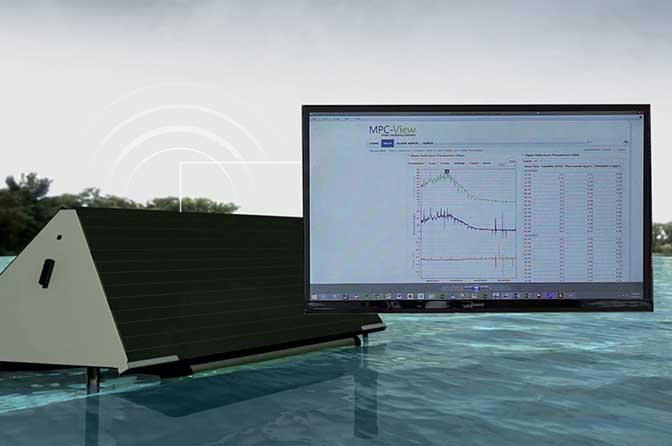 2. Predict algal blooms
The algorithm developed in cooperation with research institutes allows you to predict algal blooms 3-10 days in advance. Plus, you gain other valuable insights:
• Seasonal algae trends
• Predict algae counts
• Set custom alerts
• View data in charts, tables, and spreadsheets
• Personal webpage
Quickly deployed
The Monitoring Buoy can be assembled on-shore within 2-4 hours and requires minimal manpower. Can be dragged by boat and easily anchored in the desired location due to GPS integration.
Monitoring Buoy can be installed in raw, industrial, and irrigation reservoirs, lakes, dams, cooling ponds and towers, aquaculture ponds, wastewater treatment plants, power plants, settling ponds, crystal- and wastewater lagoons.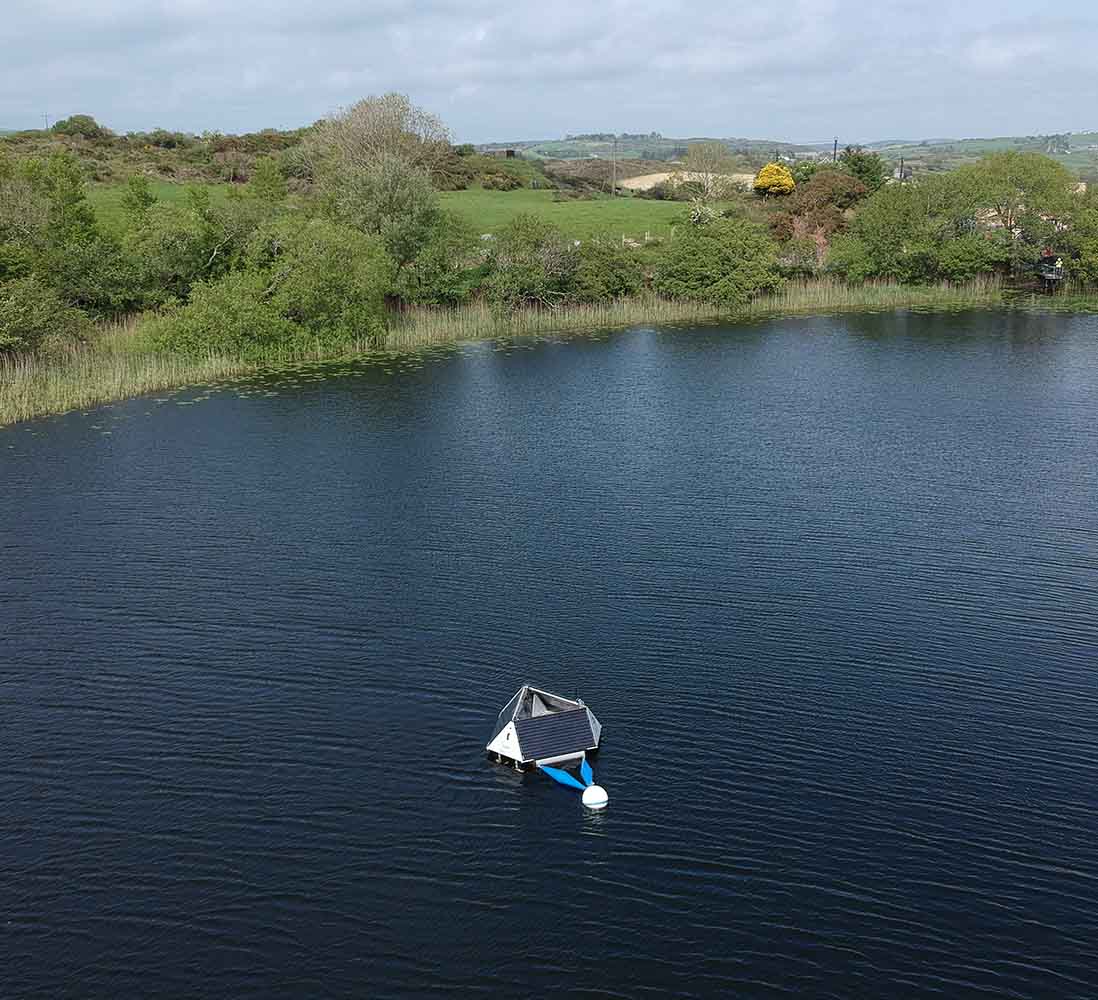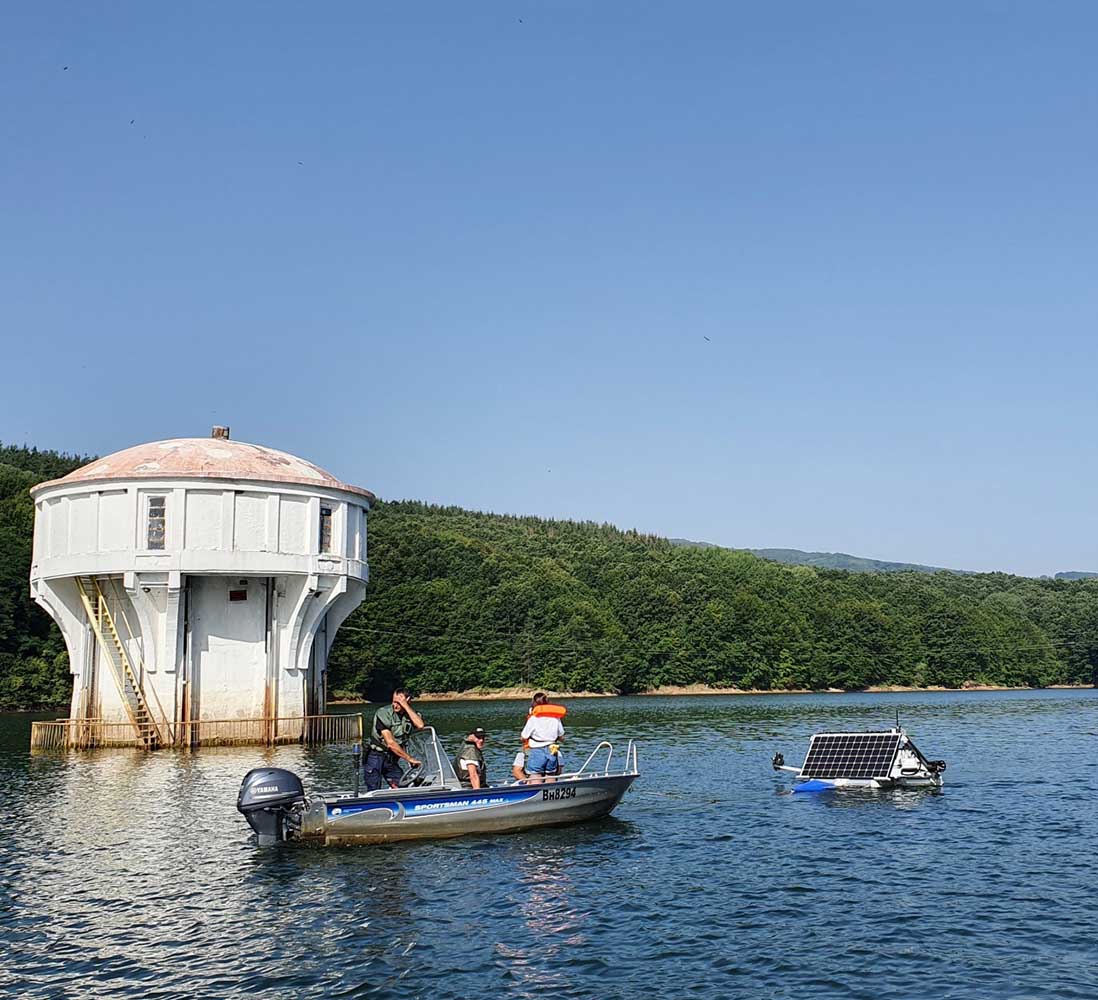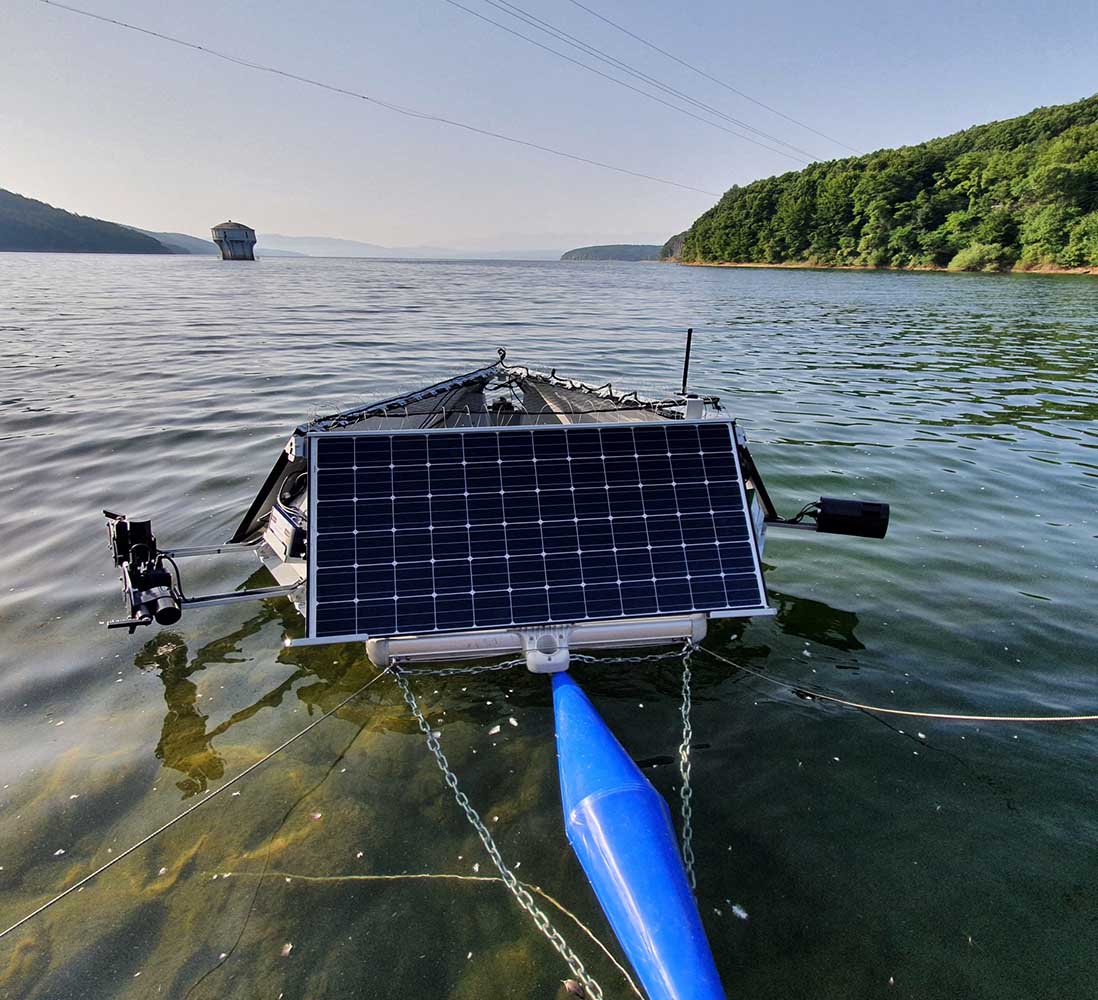 Minimal maintenance
Maintenance is only needed every quarter. There is no need to bring the Monitoring Buoy back to shore.
All components are reachable by boat, ensuring the safety of your staff.
Automatic cleaning system guarantees optimal sensor readings, significantly reducing maintenance time, costs, and labor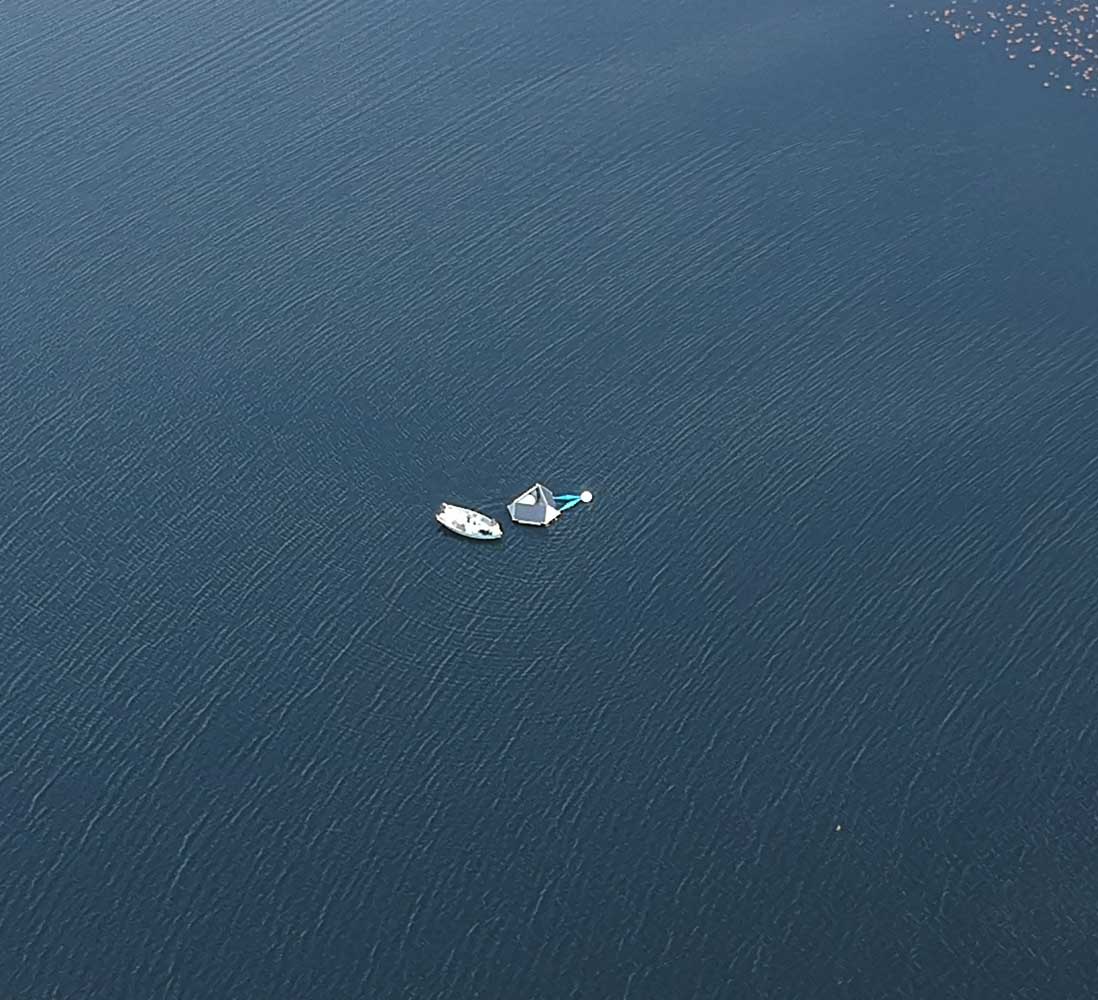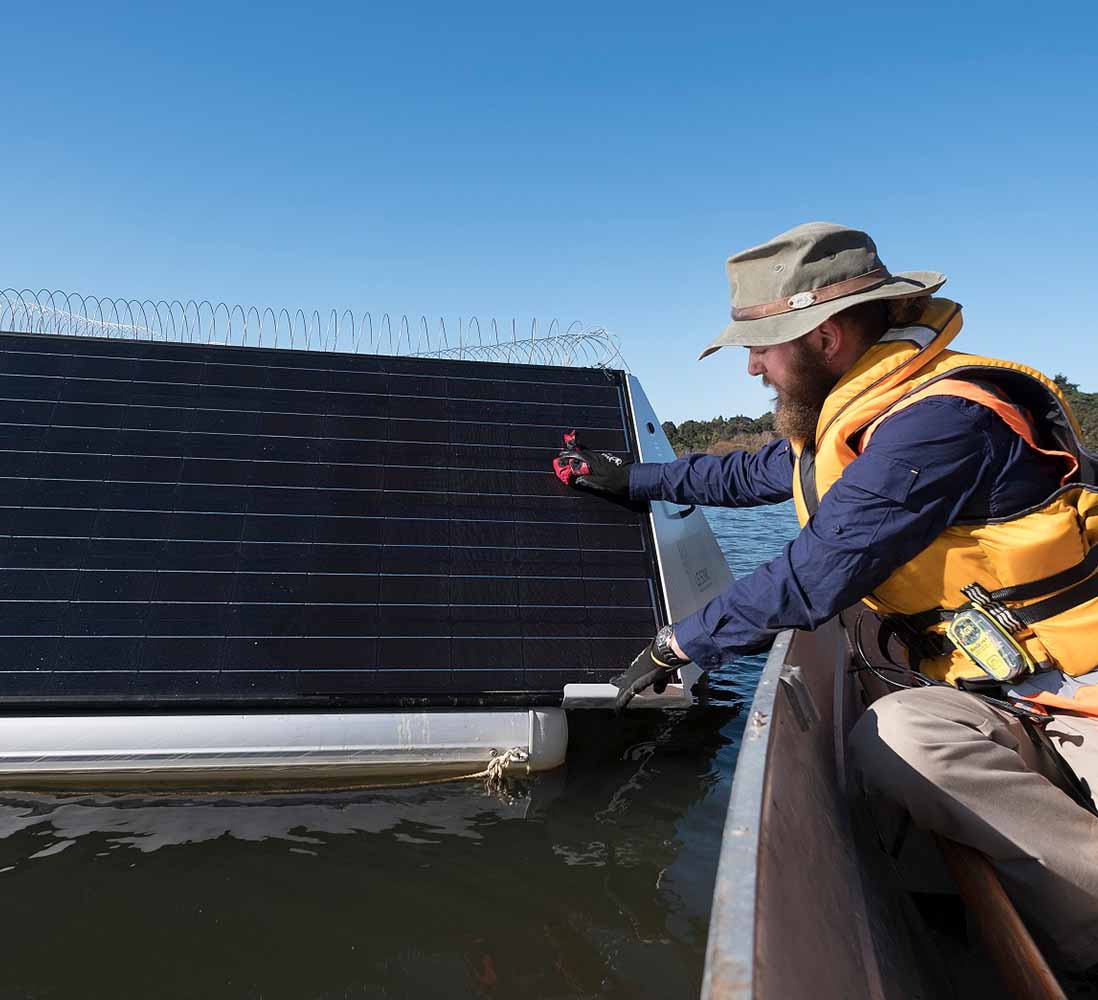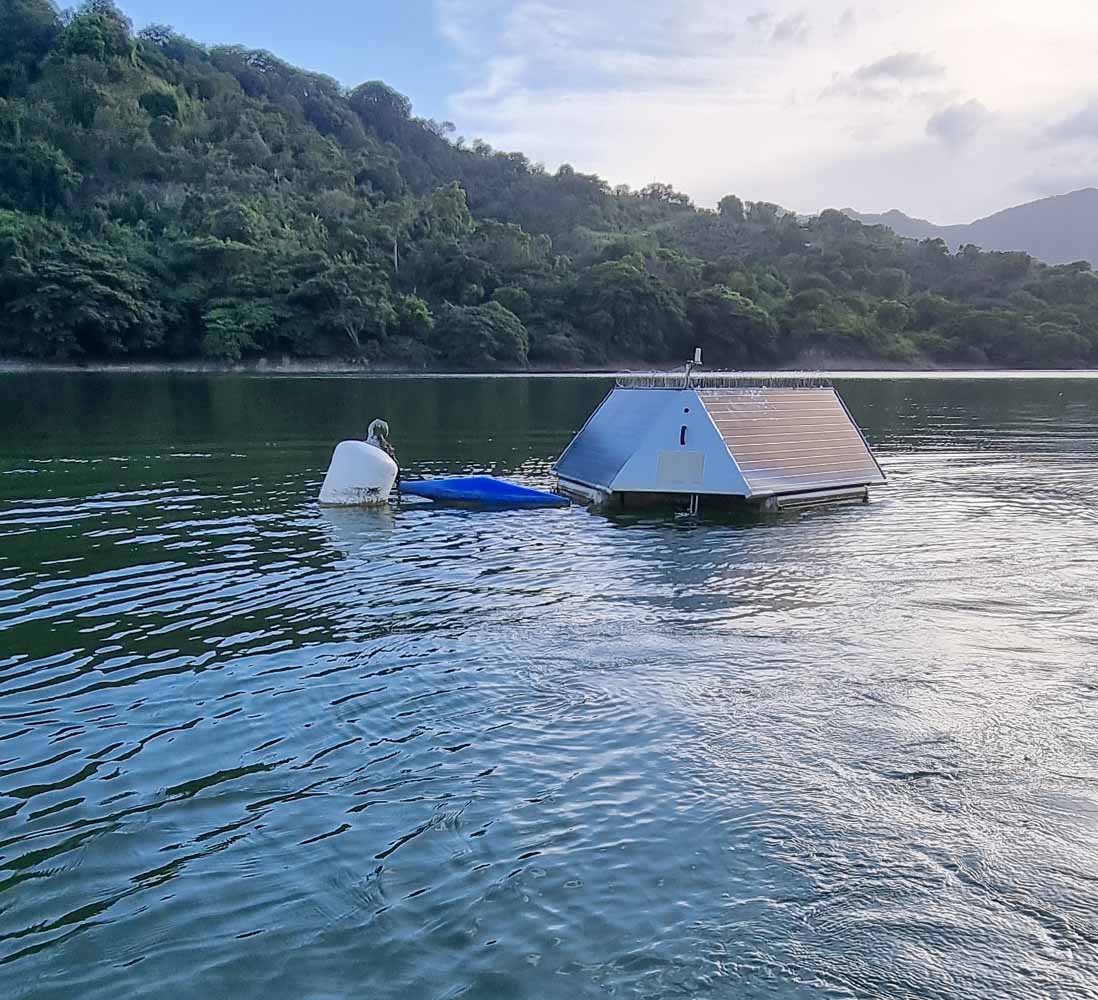 Remotely operated
Our dedicated Customer Support monitors and operates the Monitoring Buoy remotely.
The buoy is resistant to extreme heat, and cold temperatures, even at high altitudes or in desert conditions. There is no need to take the buoy out during wintertime.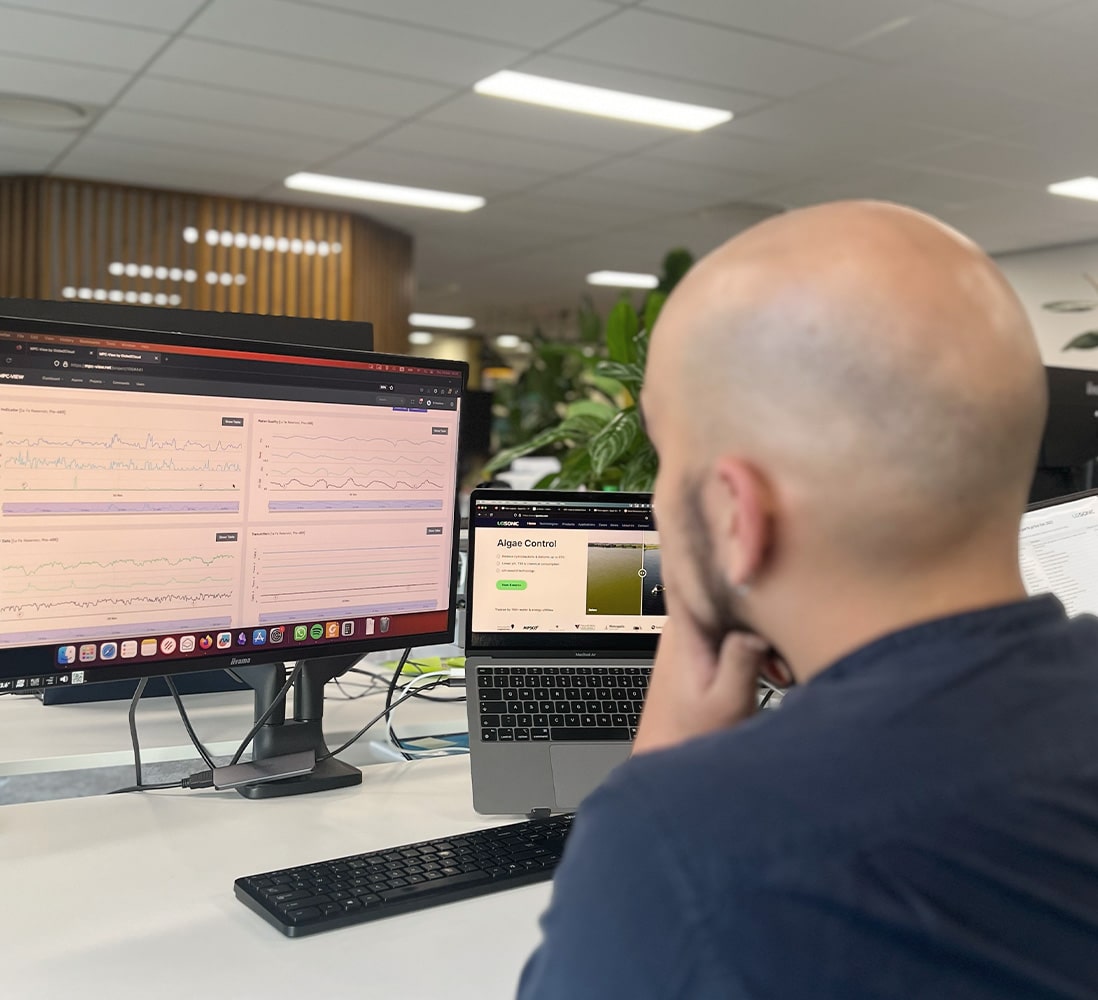 High-quality components
Smart communication system
4G, Satellite, LAN
Real-time water quality data with the MPC-View software
Integrated alarm functions
Solar-powered
3x 250 Wp high quality solar panels that provide power all year-round in any country
1x 24 Volt, 40 AMP lithium battery
Switches to energy-saving program during periods of low sun irradiation
4 ultrasonic transmitters
Treatment range: 500m/1600ft in diameter
Integrated Aquawiper™: automatic cleansing system for the transmitters
Chameleon Technology™ adjusts the ultrasonic program to specific water conditions
Anchored floating buoy construction
Aluminium powder coated frame
UV and corrosion resistant construction
Unsinkable floats
Complete sensor package
In-situ water quality sensors to provide real-time data
Monitors DO, turbidity, pH, chlorophyll α, phycocyanin, redox, and temperature
Automatic antifouling wiper ensures optimal readings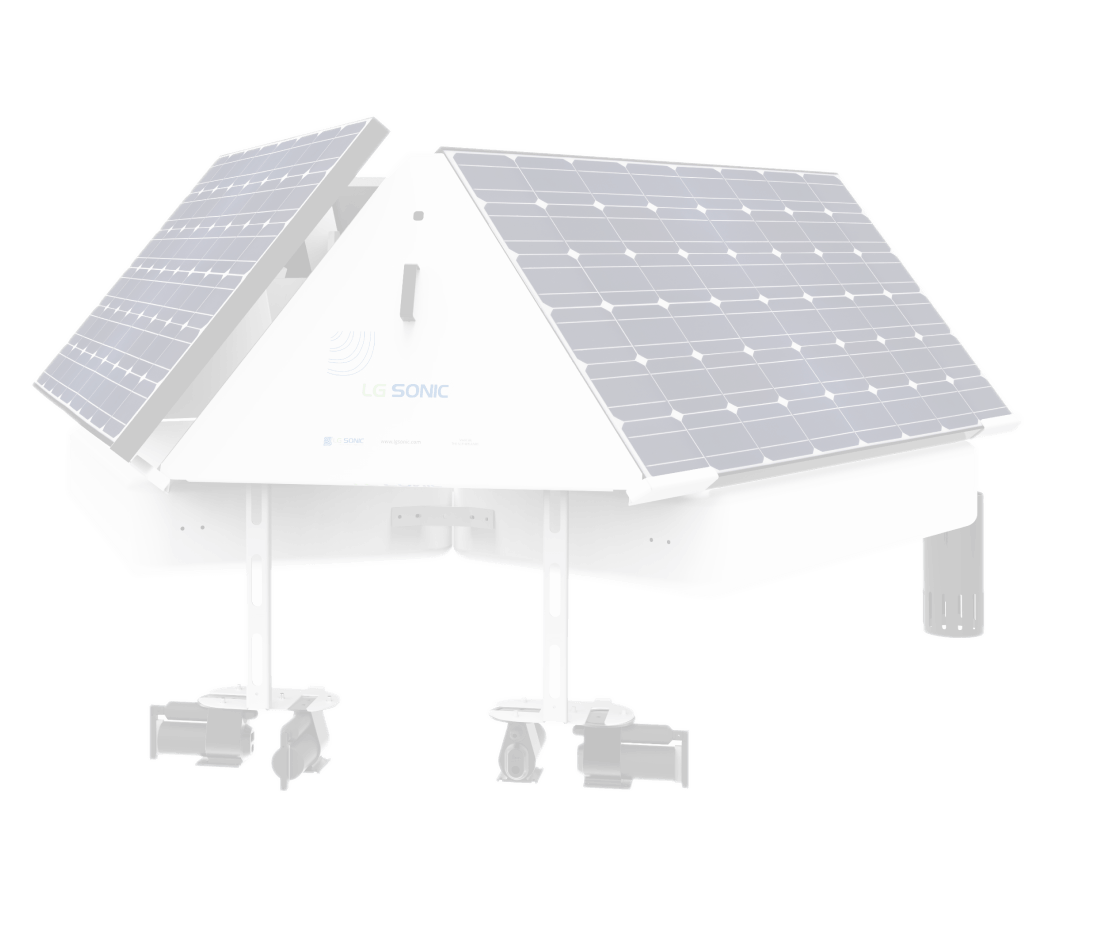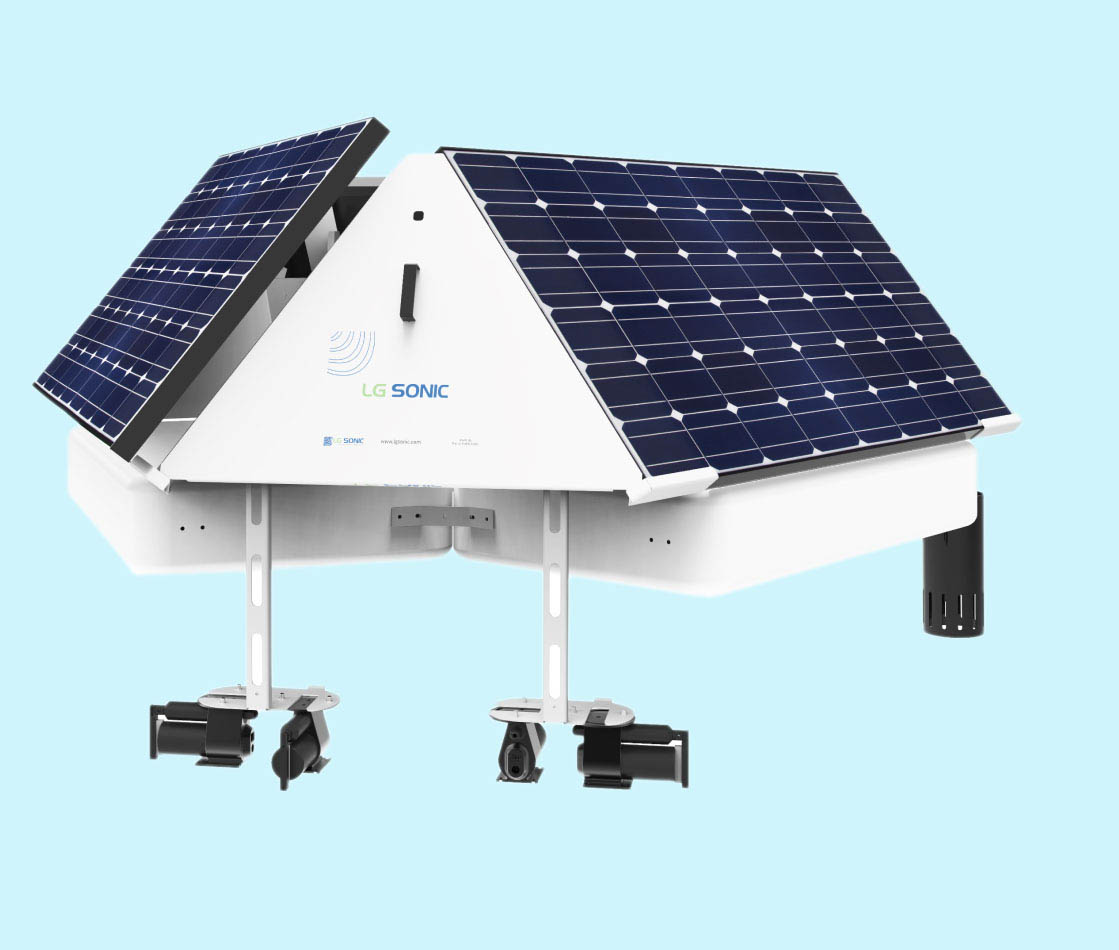 Water quality monitoring software
Once you purchase the Monitoring Buoy, you get access to the MPC-View, our online water quality monitoring software. Designed to be user-friendly. Provides a complete picture of your water body at every monitored location.
With the MPC-View, you gain valuable real-time insights into water quality, algae growth trends, and treatment progress. You can create specific rules that will trigger an email alert when pre-determined parameters are breached.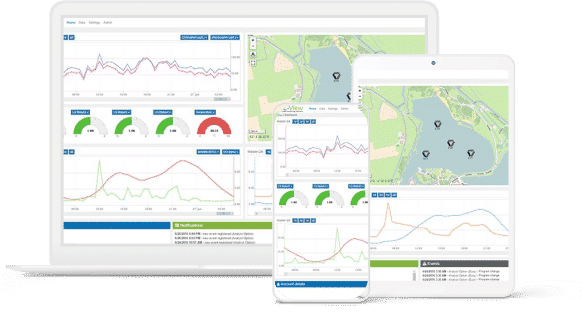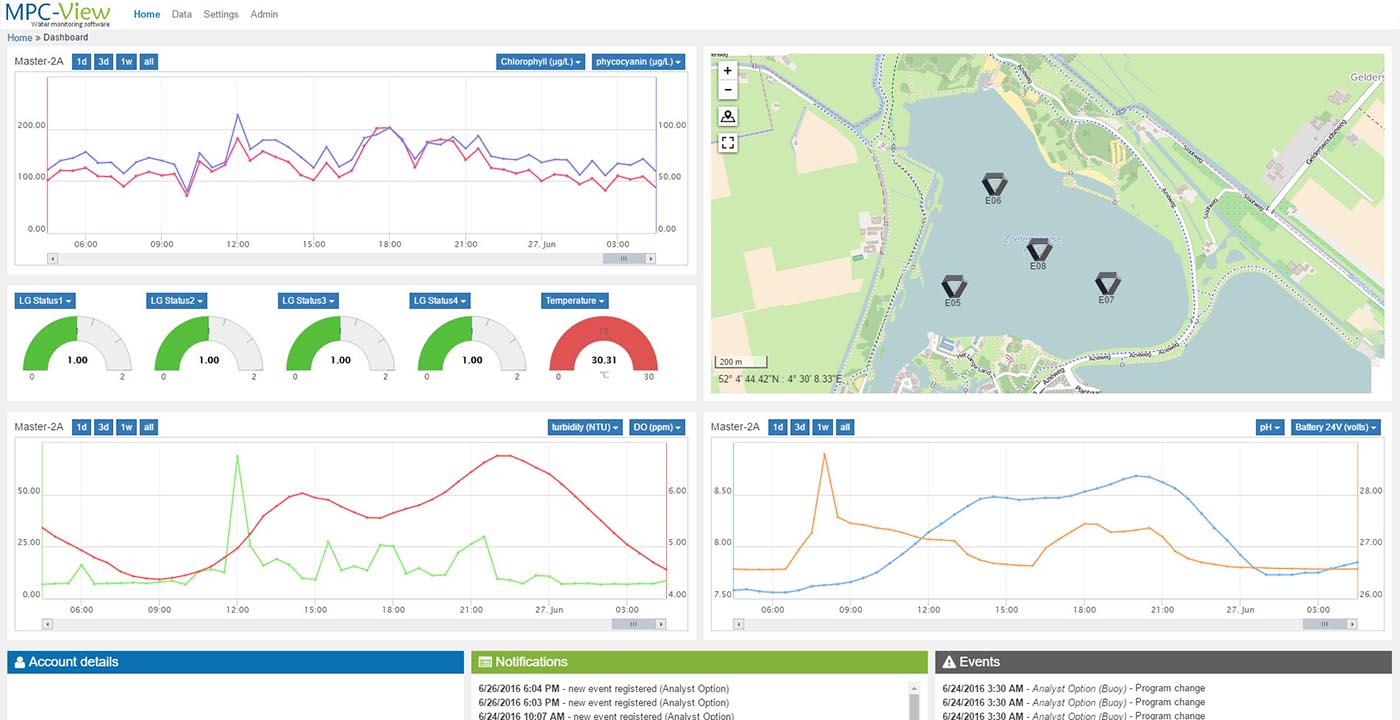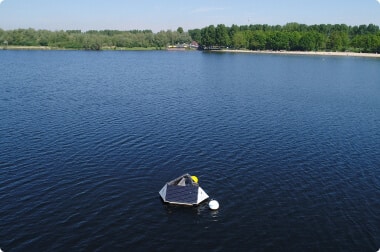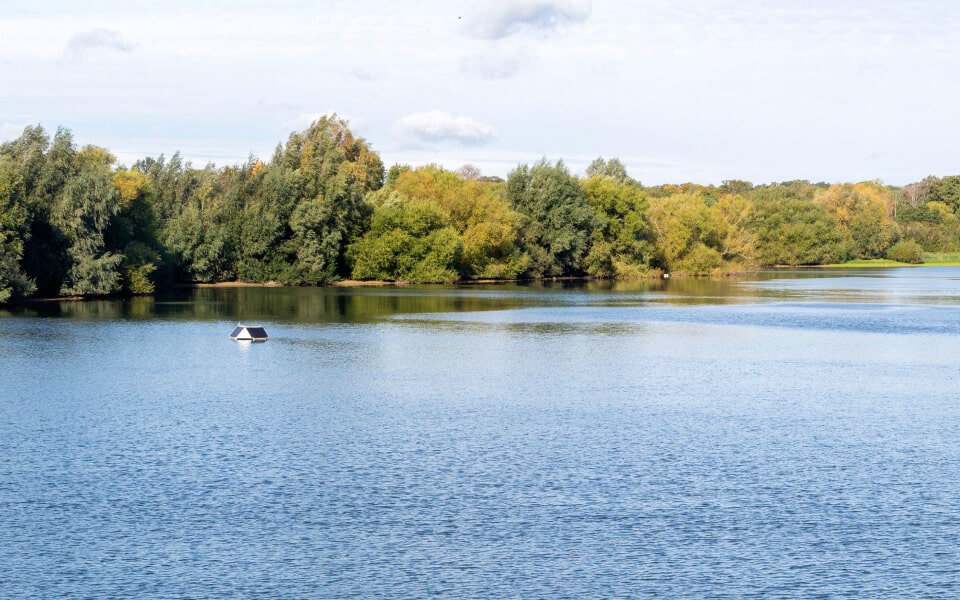 Dimensions
2188mm (l) x 2540mm (w) 860mm (h)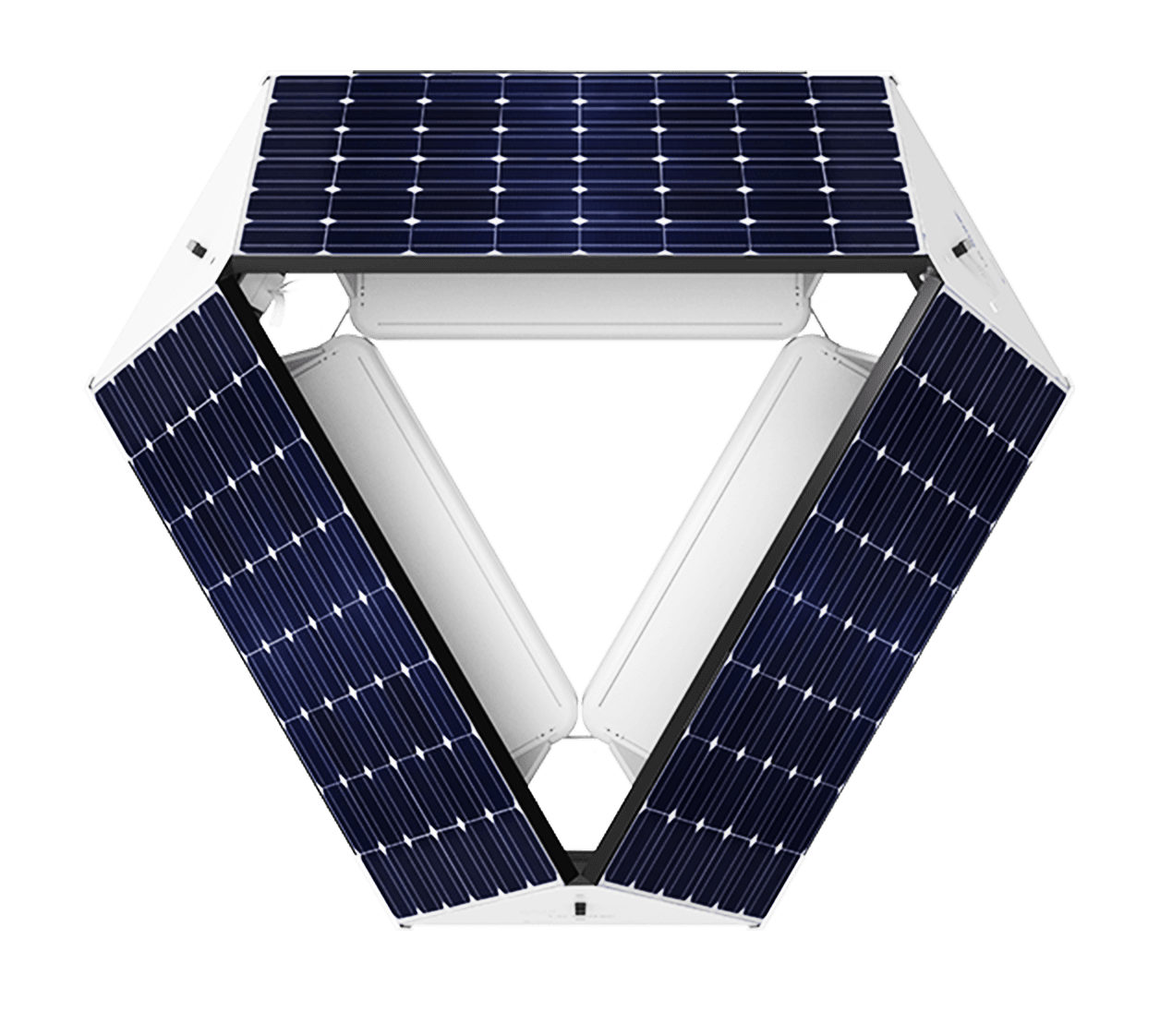 Weight
200kg (excl. anchor)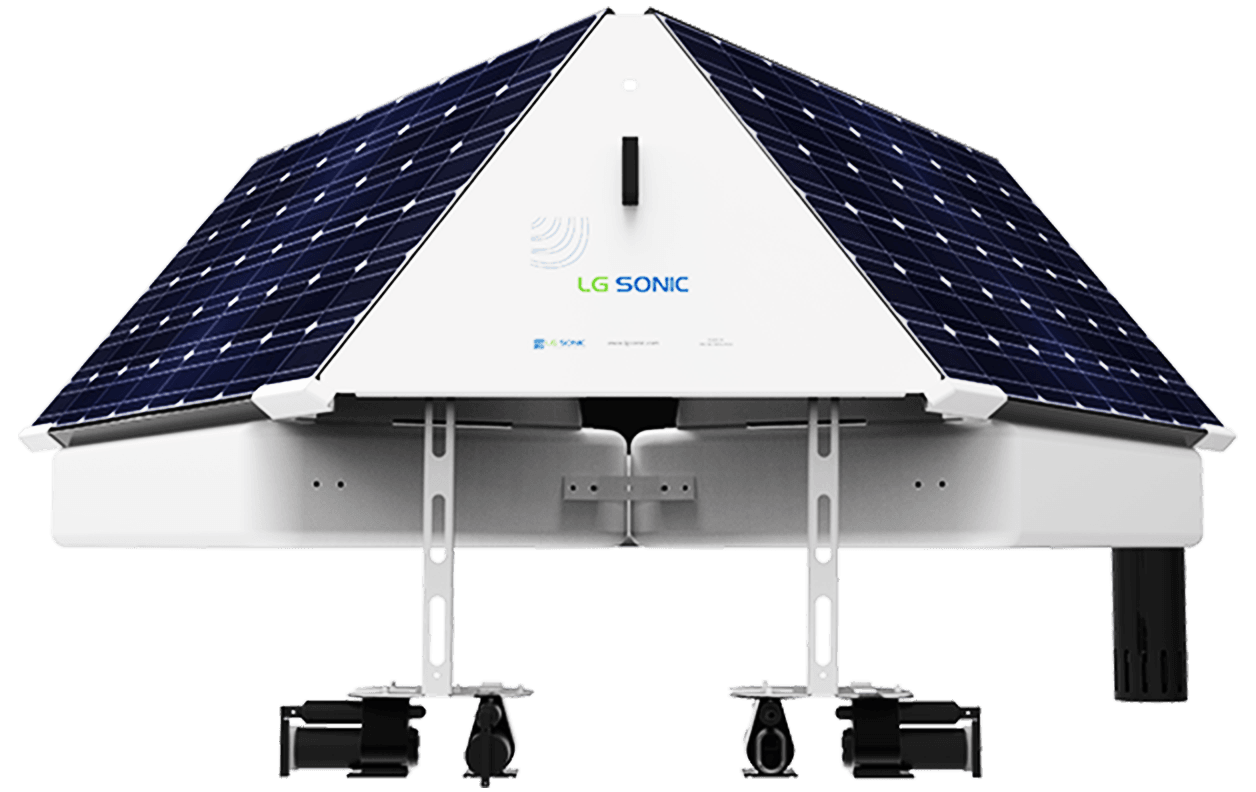 Buoy
Polyethylene buoy
Anodized aluminum
Closed-cell polyurethane foam
Buoyancy capacity 285 kg
PV module: 3x 250Wp solar panels
40Ah battery
Telemetry
3G/4G
Iridium Satellite (optional)
GPS (optional)
1 x RS485 port
1 SDI-12 input
3X RS232
Water quality sensors
Chlorophyll a
Phycocyanin
Turbidity
pH
Dissolved Oxygen
Temperature
It is possible to add additional sensors to the water quality sensor package.