The mining industry relies on water
Water is used extensively in mining and mineral processing and refining. Tailings dams are used to store byproducts of mining operations after separating ore. Tailings dams provide optimal conditions for algae to bloom with their stagnant and nutrient-rich water, causing filter clogging and foul odors. Algae can also interrupt mining operations by clogging filters. Resulting in increased chemical usage and maintenance.
Talk to an expert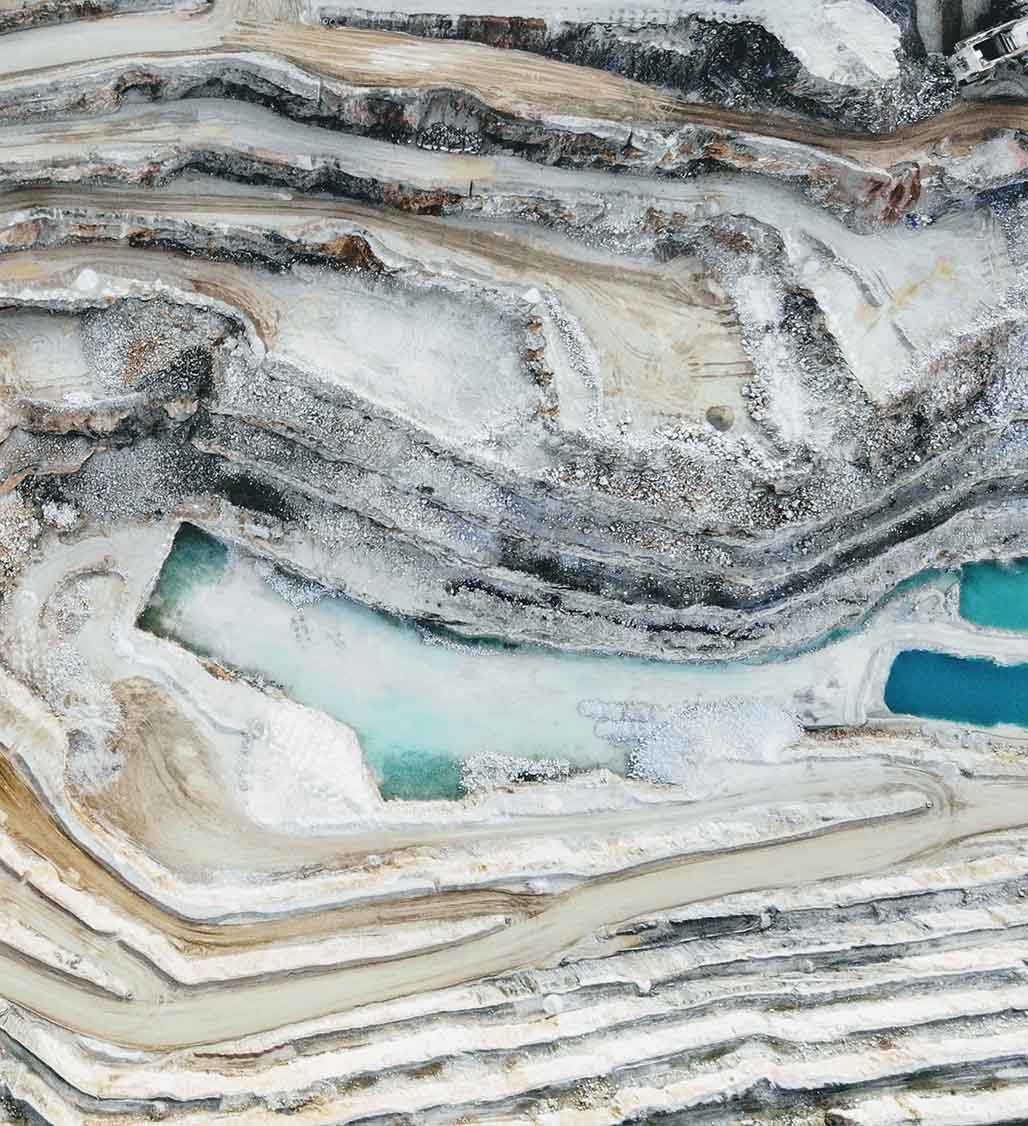 Benefits of ultrasonic algae treatment
Lower chemical expenses
Improve operations of filters and pipes
Prevent toxic algal blooms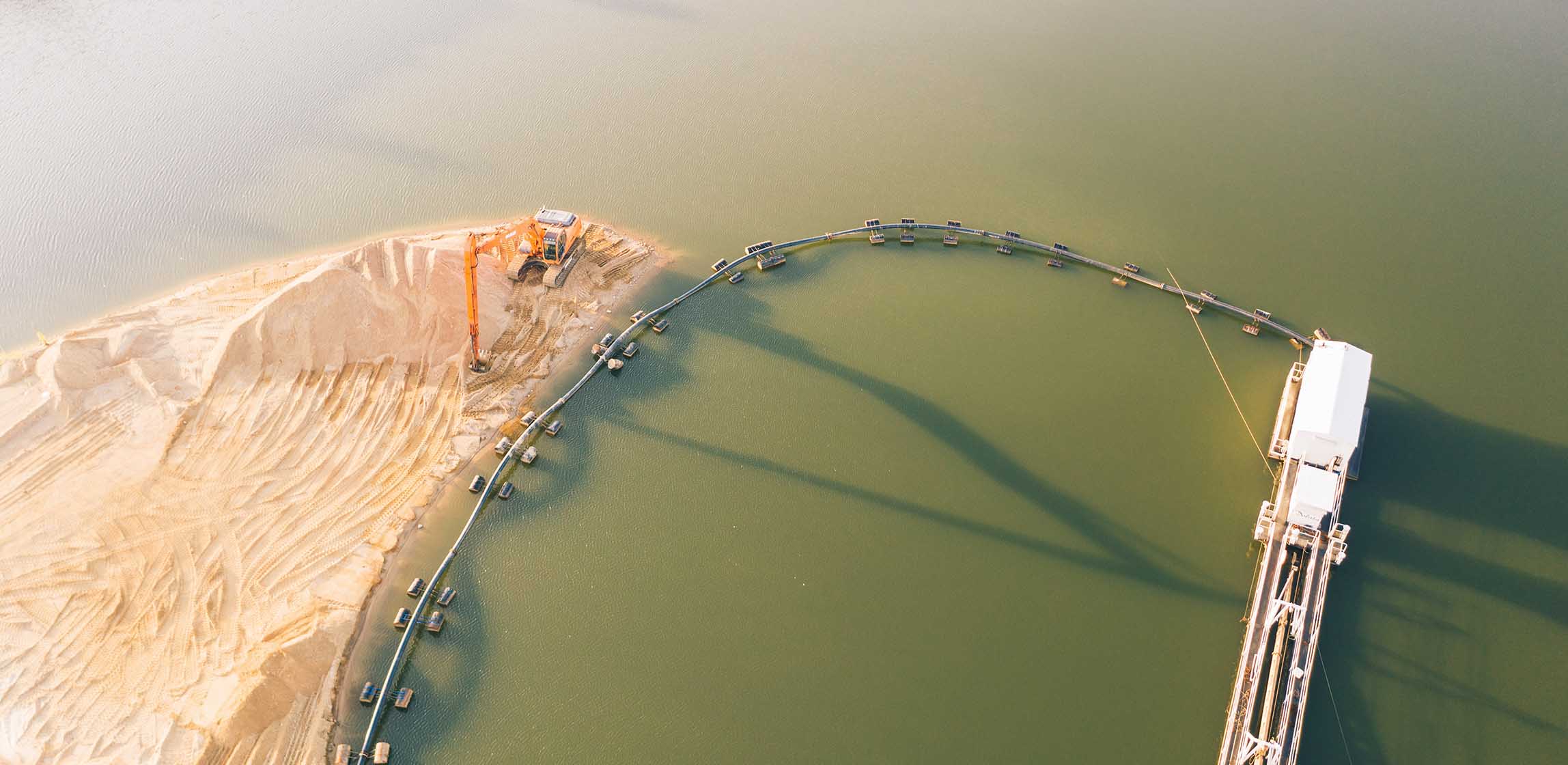 Algae control in mining
Reduce pH and TSS levels
Improve mining operations
Comply with environmental regulations
Tailings dams pose an environmental risk since they contain heavy metals, chemicals, and rock particles. Real-time water quality monitoring capabilities from MPC-Buoy allows mining sites to monitor their water quality at 15-minute intervals. This way operators can be alerted when critical values are reached for specific water and algae parameters. Algae growth can increase TSS and pH levels. Leading to potential fines when the water needs to be discharged.
Our chemical-free technology provides a sustainable solution for mining operations to achieve environmental compliance, reduce OPEX, and prevent operational interruptions.
MPC-Buoy
All-in-one solution for controlling algae in large water reservoirs.
View product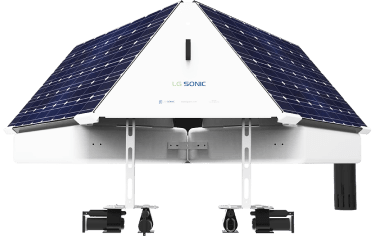 Join 100+ clients Trusting LG Sonic
Read full case study
Frequently asked questions
What is the impact of LG Sonic ultrasound on zooplankton?

Recent studies commissioned by the Dutch water board and conducted by research agency Ecofide have concluded that the LG Sonic ultrasound is safe for fish, plants, zooplankton, and other aquatic organisms.

Why control the algae if nutrients are the problem?

Reducing nutrients is, of course, also necessary but difficult to achieve, even in the long-term. The majority of nutrient management methods are costly and require frequent dosing with unknown side-effects for the aquatic ecosystem. Besides, the duration and intensity of algal bloom events is strongly depended not only on nutrients but also on a combination of environmental factors, such as climate change, weather patterns, and an unbalanced ecosystem.

What kind of water does your ultrasound work in?

The MPC-Buoy technology can be installed in freshwater, salt water, and brackish water.

What's the largest water body that has LG Sonic implemented? Any issues linking many buoys?

We have multiple projects with large numbers of MPC-Buoy units installed. For example, in Dominican Republic, 50 MPC-Buoys are in operation in a 7km2 reservoir. The buoys communicate with each other for optimal treatment.

What's the minimum depth of water required for LG Sonic treatment?

We recommend a minimum water depth of 3 feet / 1 meter.