We're thrilled to give you a tour of our brand-new headquarters in Zoetermeer.
Our head is a one-stop center for our research, production, marketing, and customer support. We have hosted one of the most important guests in the country—the queen!
Nestled in the business district of Zoetermeer, our modern and lively decorated office is designed to foster teamwork, promote cultural understanding, and open the path for innovative problem-solving in water. Take a peek at our favorite spaces and feel a glimpse of what life looks like at our main office.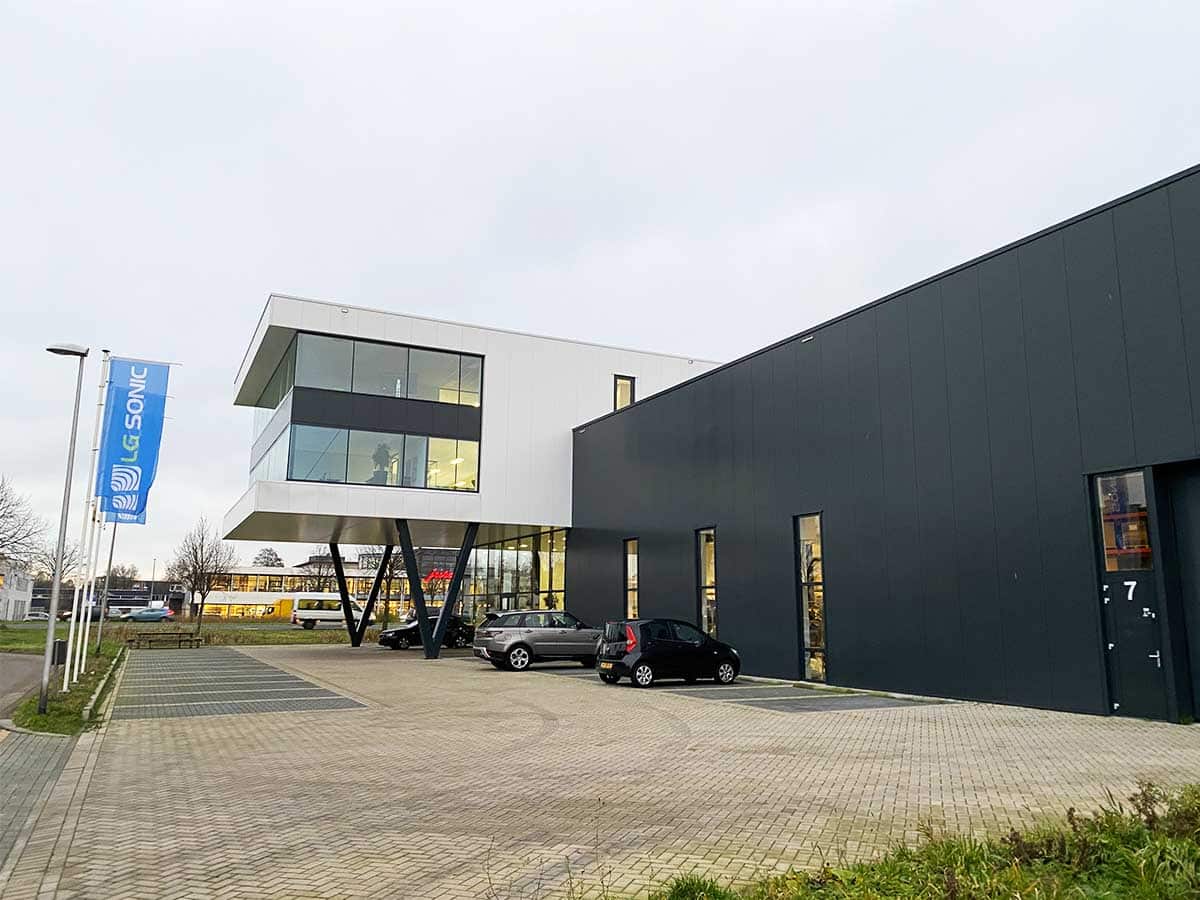 This LG Sonic-owned property was built just a few hundred meters away from our previous office. This premise is constructed in three floors as a hub for our central operations.
Your first sight upon entering the building will be this reception lounge. This is the starting point where we greeted all of our guests.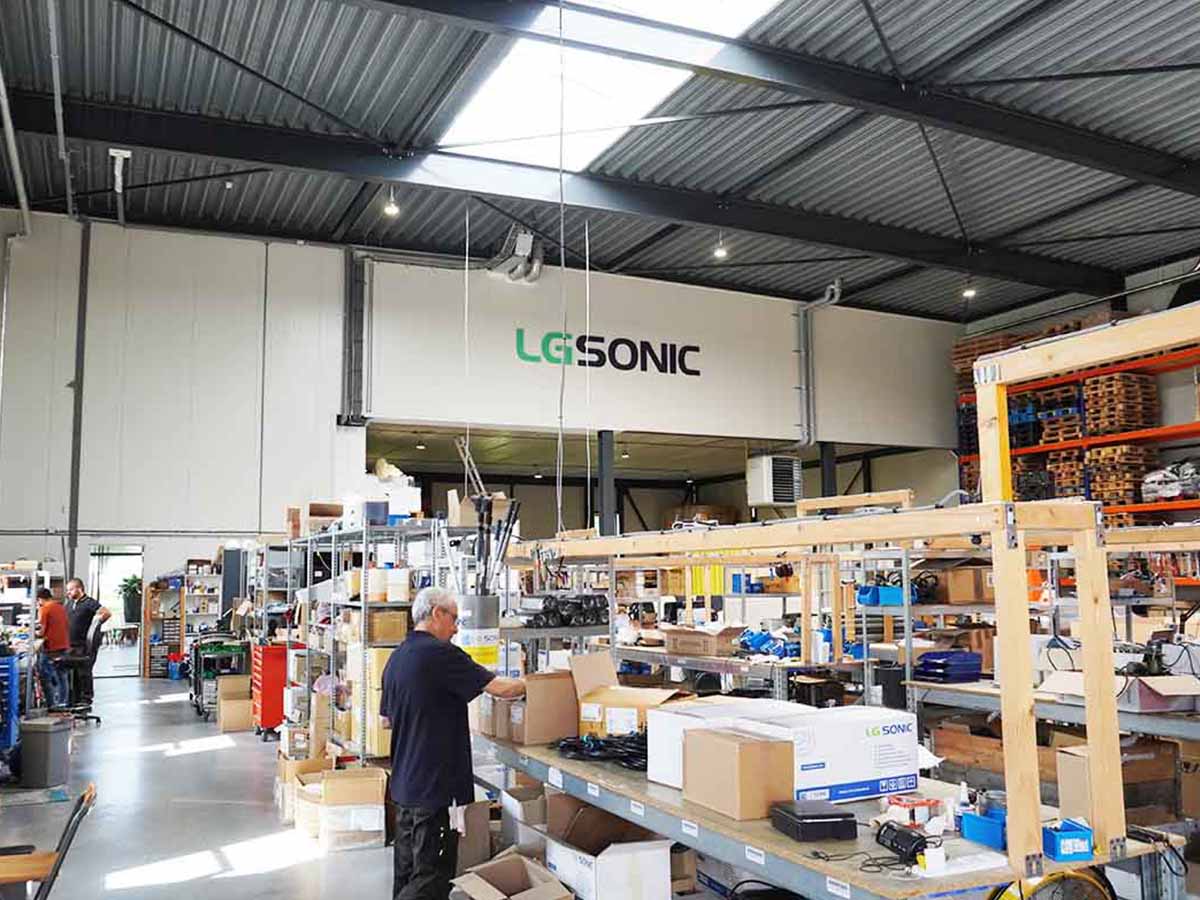 As a multi-functional building, did you know that we actually also have our buoy factory here? Here is where our world-famous ultrasound was manufactured, assembled, and perfected via extensive quality assurance.
We are a mission-driven company, and our inspirational wall serves as a constant reminder of our core principles. Our products and services reflect our commitment to unity, trust, positivity, passion, and over-delivery.
We have an open workspace area that fuses all departments. The open layout was created to make the most of natural light and outside views. Enabling easy access whenever you need an off-screen eye break.
The nicest part about our office is that you can work wherever you want. Instead of spending all day at your desk, you can take a moment and get some work done while relaxing on this velvety couch. This spot is frequently utilized as our meetings and presentation corner too.
Creating an inviting and comfortable work environment has been our focus. Where most of our office space is relatively open, we also provide a nook for our team to have some privacy. The meeting rooms are designed for our team to work in peace without missing the authentic vibe of the office.
The sanctuary of our innovation is also located in this brand-new office. We have a complete lab that enables us to do our research, experiments, and testing of our groundbreaking technology.
Everyday at 4 o clock, we have a sacred routine to stop working and start playing. We hosted a daily ping-pong competition in our games room. For those who are eager to be more in shape, we also have a mini gym to be your exercise heaven in the office.
Moving is a new fresh chapter in our story. We can't wait to make new memories and explore new things in our new building. If you're in the area, stop by and we'll give you a tour of our new office.