We are excited to announce that LG Sonic will be exhibiting at Aquatech Amsterdam 2023 from November 6th to 9th. You are cordially invited to visit us at booth 06.100, where we will unveil our latest advancements in ultrasonic algae control and water monitoring solutions. Here's a glimpse of what you can expect to see at our booth:
MPC-Buoy
The MPC-Buoy is specially designed for large water surfaces and combines online water quality monitoring, web-based software and ultrasound technology to provide a complete and cost-effective treatment against algae in lakes, ponds and drinking water reservoirs.
LG Sonic Monitoring Buoy
The LG Sonic Monitoring Buoy features advanced sensors and a durable design, ensuring precise data collection for thorough water quality analysis.
Vertical Profiler
The most precise and cost-effective approach for continuously monitoring water quality at various depths, encompassing depths of up to 100m throughout the water column.
Phosphate Sensor
Real-time phosphate (PO4) monitoring tailored for surface water applications, providing timely and accurate data through completely autonomous operation.
Digital Twin of Surface Water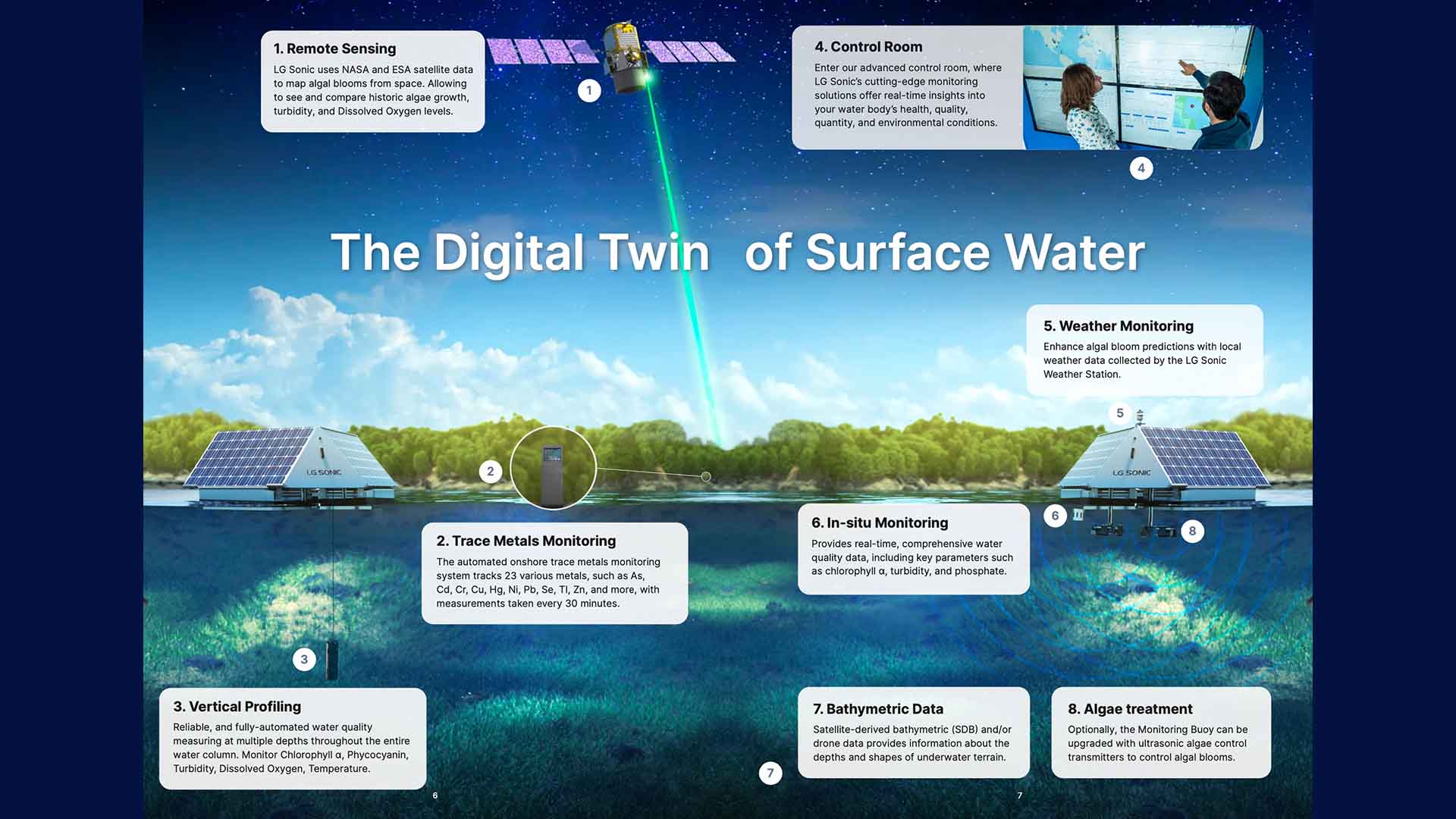 Enhance water management by leveraging a digital representation of a physical water body to improve operations, decision-making, and overall efficiency.
Trace Metals Monitoring
Trace metal analyzer for continuous real-time monitoring of drinking water reservoirs and industrial processes, delivering precision and compliance assurance
Remote Sensing
Enhance monitoring of algae levels and water quality by utilizing remote sensing for improved spatial and temporal coverage accuracy.
MPC-View Water Quality Software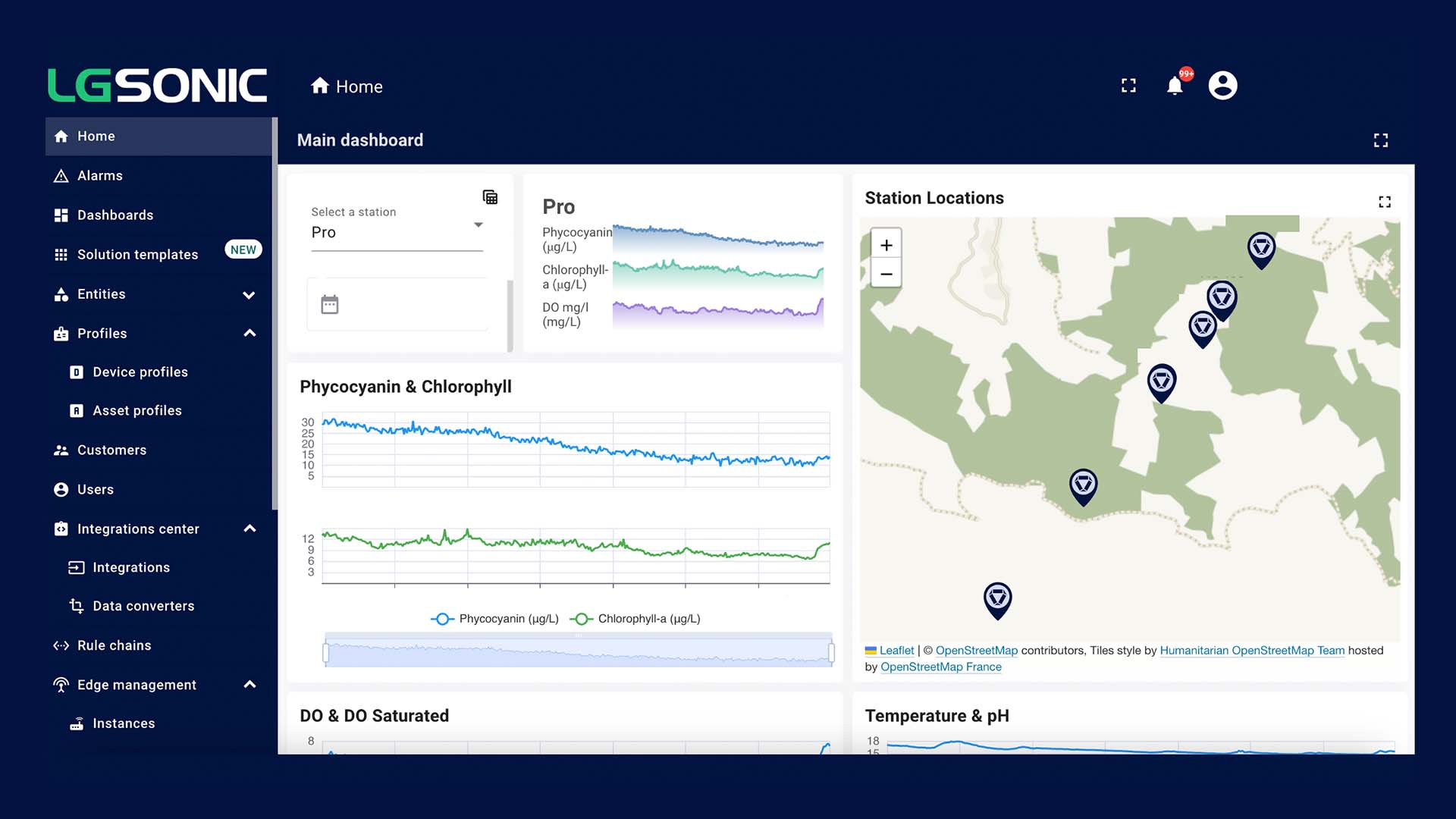 Web-based software for streamlined viewing, analysis, and reporting of algae and water quality data, integrating all monitoring solutions into a single cloud platform.
We look forward to meeting you at Aquatech Amsterdam 2023 and sharing insights into how LG Sonic can contribute to the advancement of your water management. Feel free to reach out to us to schedule a dedicated meeting or consultation during the event.